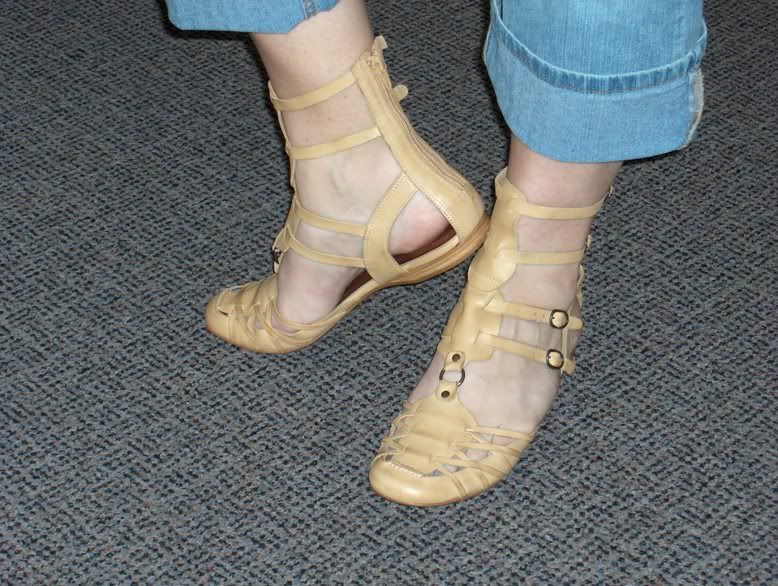 I've heard all sorts of names for these wonderful kinds of sandals. Take your pick:
These are curious footwear that women have found interest in for the last couple of years - they eat your foot with dozens of leather straps then shackle themselves onto your ankles. Some reports even show that mystical crystals interlaced in the shoe have zombified their wearers! Please wear these shoes with caution - while you may think (or at least the ZOMBIE you may think) having your lengthy legs stroll in past the door at a party will make you talk of the town - they are sassy footwear indeed! These have either the power to dazzle/zombify your friends at the party, or send you running home to your mommy.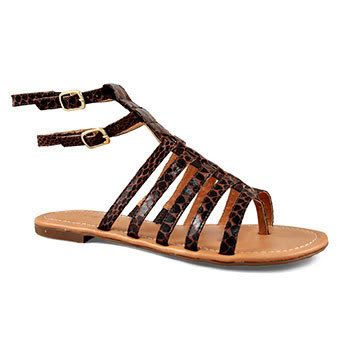 A prime example of the Zelda Sandal
What do you do to make sure these risky sandals are a success? First off, make sure you don't egg your shoes on - that is to say, don't wear a robe, or a Legend of Zelda outfit. You WILL be the butt of all the jokes - and not in the good way! Also, make sure that you are a little saucy. Give some spunk! Let's face it gurlz, these are WOMAN sandals. When you strap these man-hunter sandals on it's time to put the Barbies away.
Just a quick post for some food for thought - ladies. Be sure to wisely craft your footwear choices lest you fall into the pitfall of being "that weird Zelda girl" excluded from all the Mario Kart tourneys and Spin the Bottle matches.